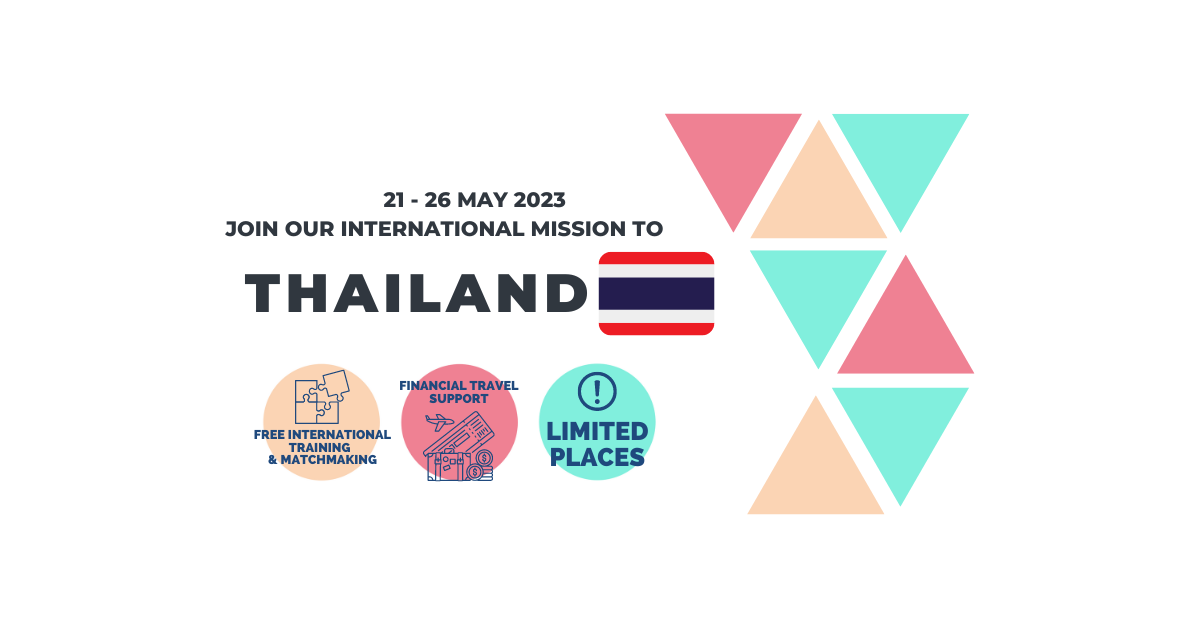 Category: Events
23 February 2023
21 – 25 May. International mission to Thailand
Are you working on food innovation? Is your company looking for opportunities and innovation collaboration abroad? Are you seeking for the right country to implement your business? Did you know that Thailand economy and specifically the agrifood sector was booming?
Thailand has developed advanced technologies related to the food industry, due to the growing demand for robotics and automation, IOT, biomass valorisation, bigdata, alternative protein and much more!
Join our international mission to Thailand! Apply here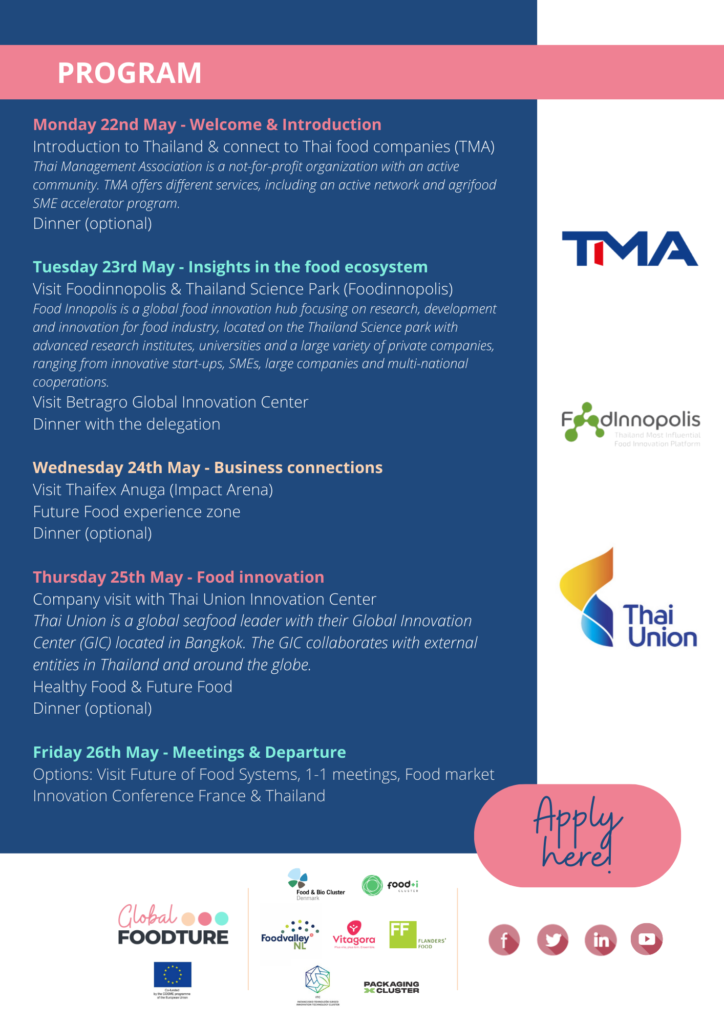 Please find more information about the application procedure in this document: Travel Voucher – Guide for Applicants.