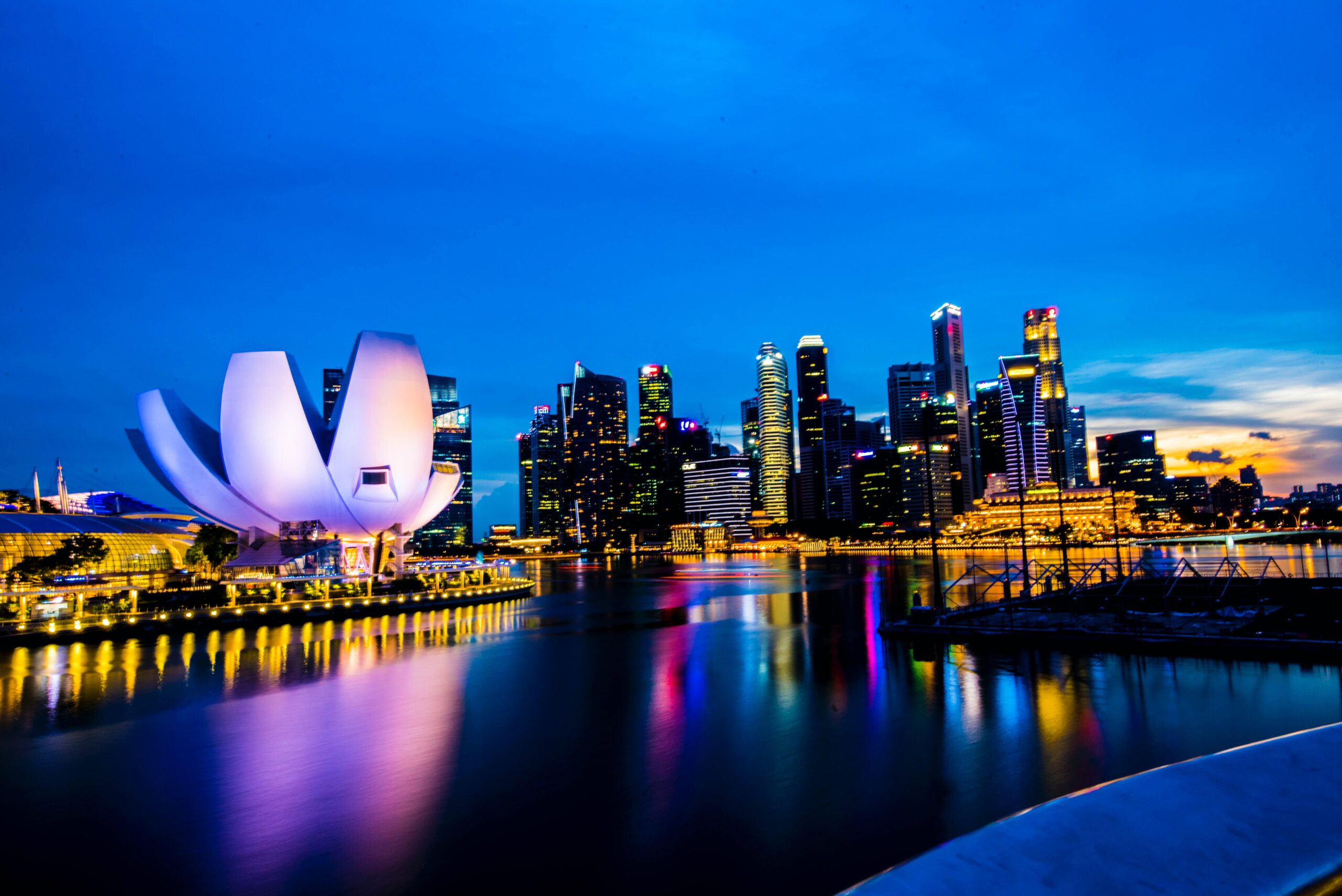 Category: News
12 July 2022
Did you know… Singapore?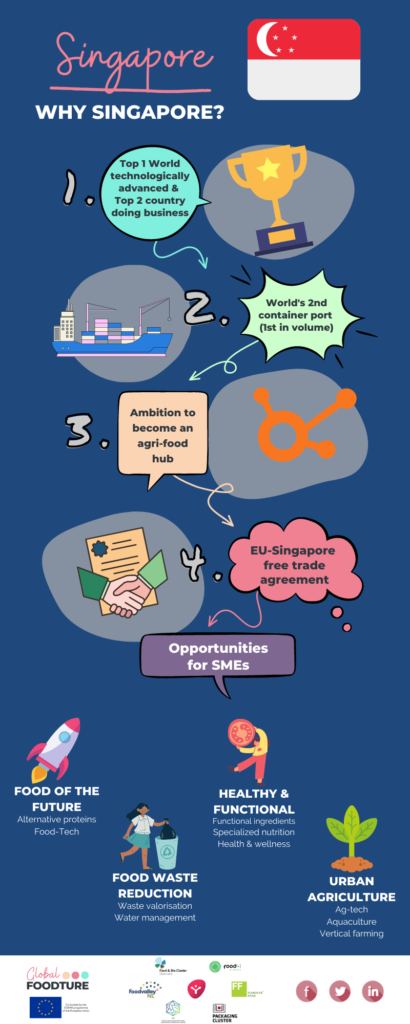 Being the world's 2nd container port (1st in volume in 2021) its geographical location enables Singapore to be a gateway to Asian markets countries. This country is classified in the Top 2 countries doing business and it's one of the world's most technologically advanced country. There is a favorable context for growth and a strong network existing for collaborative innovation & economic development.
The agri-food sector is a key priority and there is an ambition for Singapore to become an agri-food hub. Heavily dependent on import, the Singapore government has implemented the 30 by 30 Strategy, an initiative aiming to internalize 30% of food production before 2030.
Specific strengths identified are related to food regulations and IP protection. There is an important interest for zero waste initiatives related to the Singapore Green plan 2030. To facilitate business and interactions between EU and Singapore markets an EU-SINGAPORE Free Trade agreement was established. Funding opportunities have been identified to support EU-Singapore innovations such as the Eurostars Program where Singapore has been recently recognized as an associated country.
As for identified constraints, Singapore's supply chain was highly disrupted by COVID 19. Singapore is a small country with an important urbanization rate and few possibilities for availability of agricultural land. This is a specific challenge that's being addressed by governmental initiatives.
The main priority topics addressed by our Singapore partners are: FoodTech, alternative proteins, functional ingredients, extraction technologies, waste valorization, water management, specialized nutrition, health, and wellness, ag-tech, aquaculture and vertical farming.
Global Foodture is preparing a series of trainings and master classes to better understand the four projects targeted regions Japan, South Korea, Singapore and Thailand.