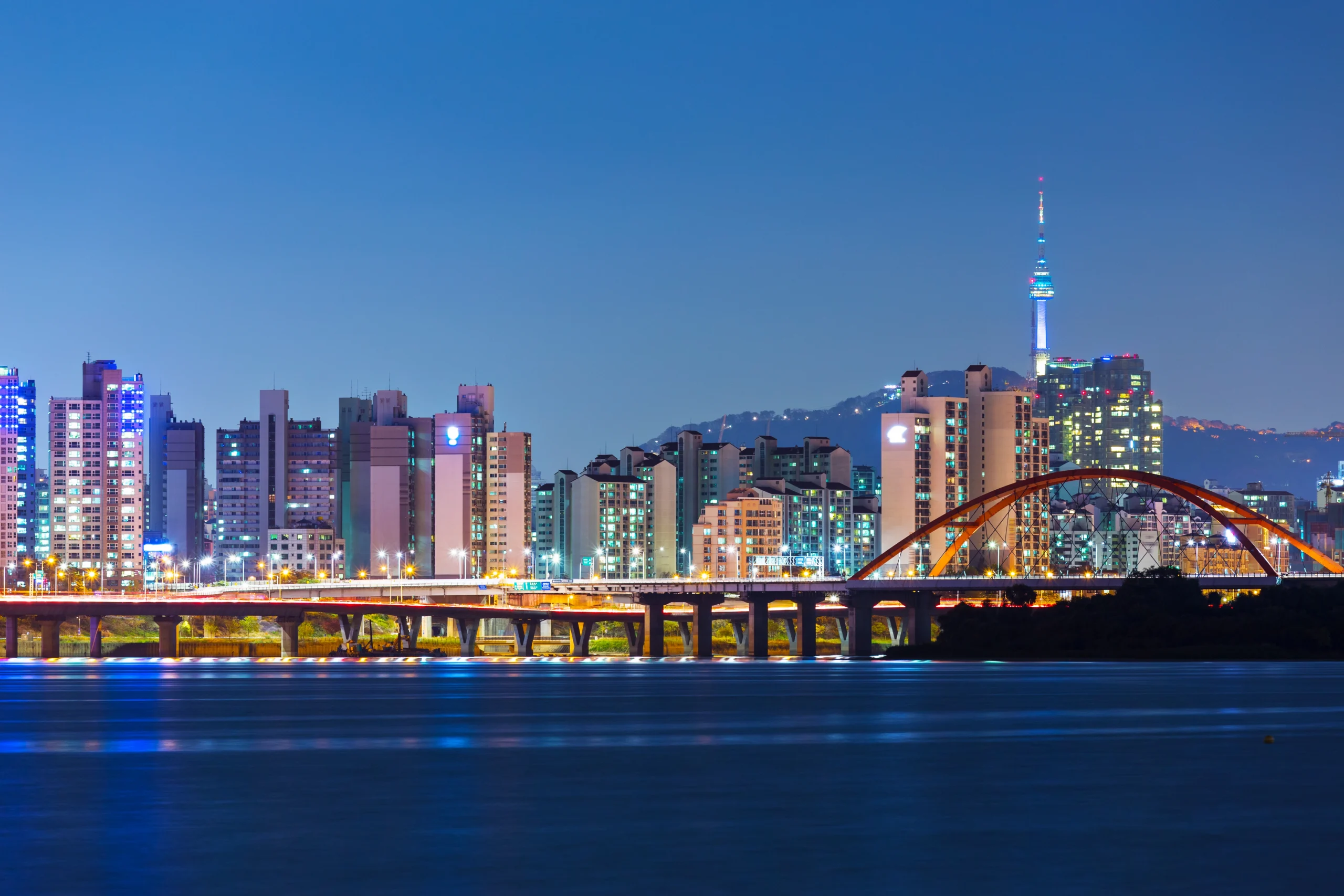 Category: News
29 June 2022
Did you know… South Korea?
South Korea is classified as one of the Top 10 World Economies and one of the Top 6 country doing business.
World food consumption trends are influenced by « Hallyu » popularity of the Korean culture. This is a specific opportunity for the country to develop export growth. Nowadays, food tech innovations are emerging in South Korea with a special interest for vegetarian/vegan products and healthy and functional foods.
Digital advancement is a key priority for South Korea actors and e-commerce tools are being developed. There are some advanced technologies identified related to robotics, aerospace engineering, and biotechnology. South Korea population is known for being highly connected to digital tools.
This country is also known as the champion for food waste recycling (more than 95 percent of its food waste is being recycled).
Some specific constraints identified in the agri-food sector are the shortage of agri-food products and a food innovation sector dominated by large, domestic companies. Like other Asian countries, one of the challenges/opportunities existing is ageing population.
Their processing industry is known for its important capabilities, the use of advanced technologies and digital tools (robotics, aerospace engineering, biotechnology, e-commerce). South Korea has developed a world leading position in climate change mitigation technologies.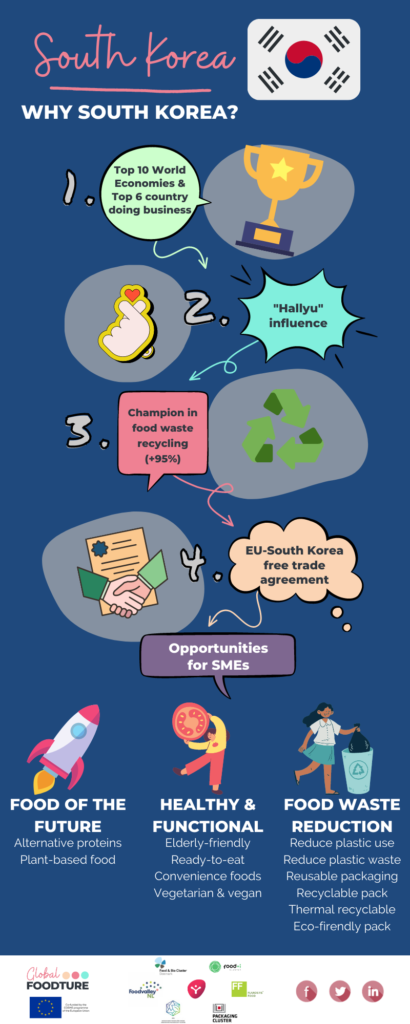 In the matter of local governmental initiatives, South Korea launched the Korean New Deal consisting of actions to transition towards digital and green economy. In 2021, an upgrade of this initiative was announced. The Carbon Neutrality 2050 program aims to create policies to meet the carbon neutrality target. A law to pursue circular economy has also been recently studied. A specific EU-South Korea free trade agreement exists to facilitate exchanges with European countries (EU-ROK FTA).
The main priority topics addressed by our Korean partners are: Plant-based food, alternative proteins, healthy food and functional food (ederly-friendly foods), ready-to-eat, convenience foods, vegetarian/ vegan products, food waste reduction as well as solutions to reduce plastic use and plastic waste: reused, recycle, compostable, thermal recyclable, eco-friendly packaging.
Global Foodture is preparing a series of trainings and master classes to better understand the four project's targeted regions Japan, South Korea, Singapore and Thailand.