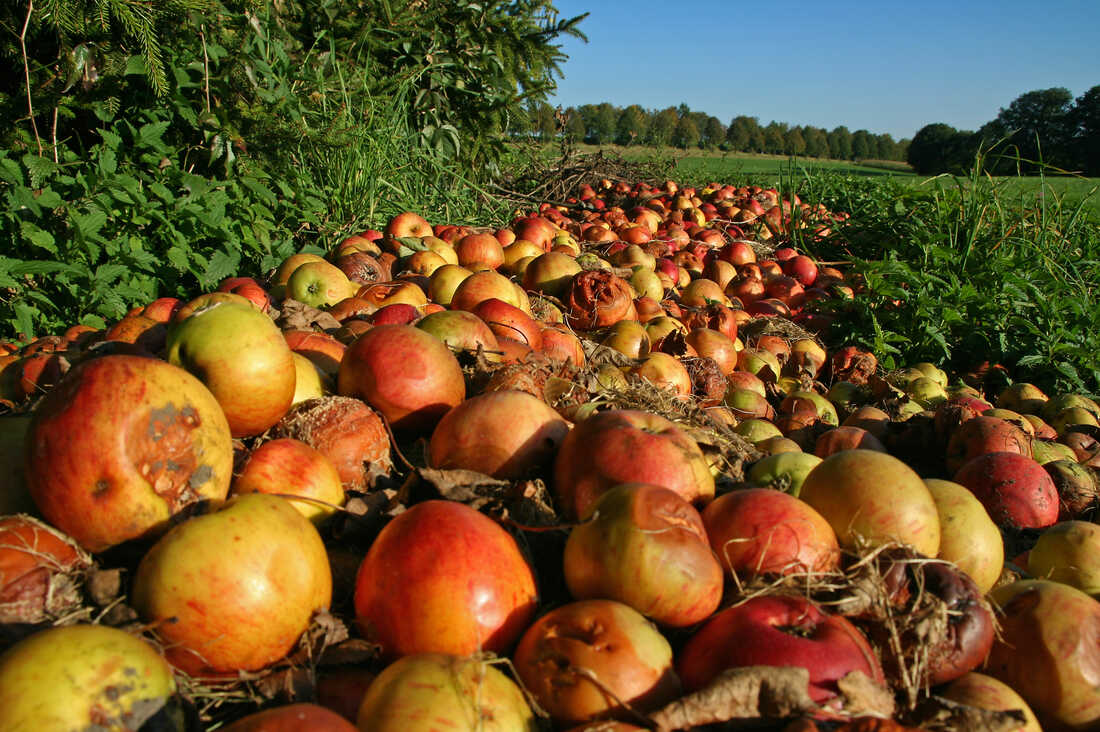 Category: News
19 June 2023
Workshop 8: Importance of food waste reduction in the supply chain and valorising side streams like brewer spent grain
On 11th May we carried out the eight
online thematic workshop of Global Foodture: "Importance of food waste
reduction in the supply chain and valorising side streams like brewer spent
grain" with almost 300 registered participants.
Reducing loss and waste throughout the food supply chain should be considered an effective solution to reduce the environmental impacts of agriculture, to improve the income and livelihood of the chain actors and to improve food and nutrition security for lowincome
consumers.
Additionally, there are lots of opportunities to valorise side streams into tasty food products rich in proteins and fibers. We learned more about the opportunities and challenges for different side streams in Europe and Asia.
Thank you Jolijn Zwart-van
Kessel (Foodvalley NL), Deepak Raghothaman (Allozymes), Maximilian Webers (Colipi), Carsten Petry (Circular Food
Solutions), Anna George (INLECOM), Marko Kozjak (VeeMee), Jasna Dolzan Lesjak (Alpinia), Shai Rilov (Robin Food NGO) for your inputs on food waste reduction.
The workshop was moderated by Tjerna Ellenbroek (Foodvalley NL) and Darja Kukovic (ITC – Innovation Technology Cluster)
The opening was provided by Jolijn Zwart-van Kessel, Innovation Lead Circular Agrifood at Foodvalley NL who introduced the topic: valorizing side streams in food production.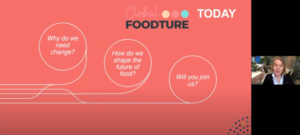 The first block of presentations was about "Valorizing side streams in food
production".
The first presentation was held by Mr. Deepak Raghothaman, Director and Business Development at Allozymes. Allozymes is a leading deep technology company that facilitates sustainable food solutions via custom enzymes that generate upcycled, high-value food
ingredients with its proprietary microfluidics technology. Leveraging the enzymes' potential, Allozymes has the power to transform the food.
Then, Maximilian Webers, Founder and CEO at Colipi presented its biotechnology company that develops, scales and commercializes 2 technologies:
1) Bacterial CCU, with CO2 to oil transformation (TRL4, patented gas fermentation bioreactor, using fastest CO2-consuming organism on earth) targeting bulk chemical markets incl. biofuel.

2) Yeast food waste stream to oil transformation (TRL6, 10 years of experience, ongoing corporate R&D projects), targeting special ingredient markets (anti-oxidative vitamin oils for cosmetics, cocoa butter equivalents for food).
Next, Carsten Petry, CEO at Circular Food Solutions Swiss introduced their solution that allows you to turn the overwhelming demand for plant-based meats into a successful business model – with a unique, tasty and profitable product made with upcycled food side streams.
The second block of presentations was about "Reducing Food Waste in the Supply Chain".
This block started with Anna George, Certified Senior Project Manager at INELCOM. INLECOM is a non-for-profit SME from Ireland dedicated to support the Research and Innovation teams in Europe to embed commercial thinking in their research project and to support their innovation journey from research to revenue. INLECOM is a Lead Partner of ZeroW project (Innovations for Zero Food Loss & Waste) where partners are searching for innovative solutions to reduce food waste through 9 systemic innovation living labs across Europe, developing commercial, digital tools and instruments that contribute to the achievement of food waste reduction targets, and this way contributing to the European Commission's ongoing legislative initiatives in the area of food waste reduction.
Next, Marko Kozjak, Co-Founder of VeeMee presented the company that deals with business consulting, mediation and representation in the agricultural and commercial sector. The name VeeMee originates from Croatian word-play in which Vee stands for 'YOU' (producers, suppliers, buyers) and Mee stands for 'US'. In short, VeeMee is a platform that provides transparent and relevant information between market participants. VeeMee also deals with Food Waste & Smart Logistics as they are coordinating a transfer of goods in all the aspects. The primary aim is to make returns of goods as quickly as possible or to find alternative feasible use-case.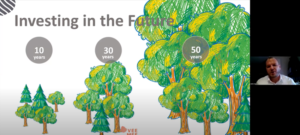 Then, Jasna Dolzan from Alpinia Group, an established company offering various accommodation options in Bohinj, Slovenia, presented how they strive to develop sustainable tourism that respects and preserves nature, tradition and the quality of life of locals. With creativity, youthful enthusiasm, socially responsible business practice and understanding the vision of Slovene tourism, Alpinia Group strives to become an example of excellent business practice and thus set new criteria for success stories in the tourism industry.
Finally, Shai Rilov from Robin Food explained that the first step to reduce food waste is to raise awareness and change behavior. Robin Food NGO creates educational culinary activities and founded the first social restaurant in Israel – based on rescued vegetables and fruits that would otherwise be wasted (collected from farms, markets and shops). All the produce turns into delicious meals by a chef and team of volunteers, with an ever-changing menu. Anyone can come to eat and enjoy and pay as they feel for the food and experience. In this way, anyone can connect to the food waste phenomenon, receive tools for change in their own habits, and become part of a public movement to urge decision-makers in government and industry.
The online workshop was finalised with a Q&A session guided by Tjerna Ellenbroek (Foodvalley NL).
Are you interested in international innovation collaboration with Asian partners in the field of food waste reduction? Please visit the website for more information, and register for the online thematic
workshops or online matchmaking.
Discover all the details in the full webinar below.