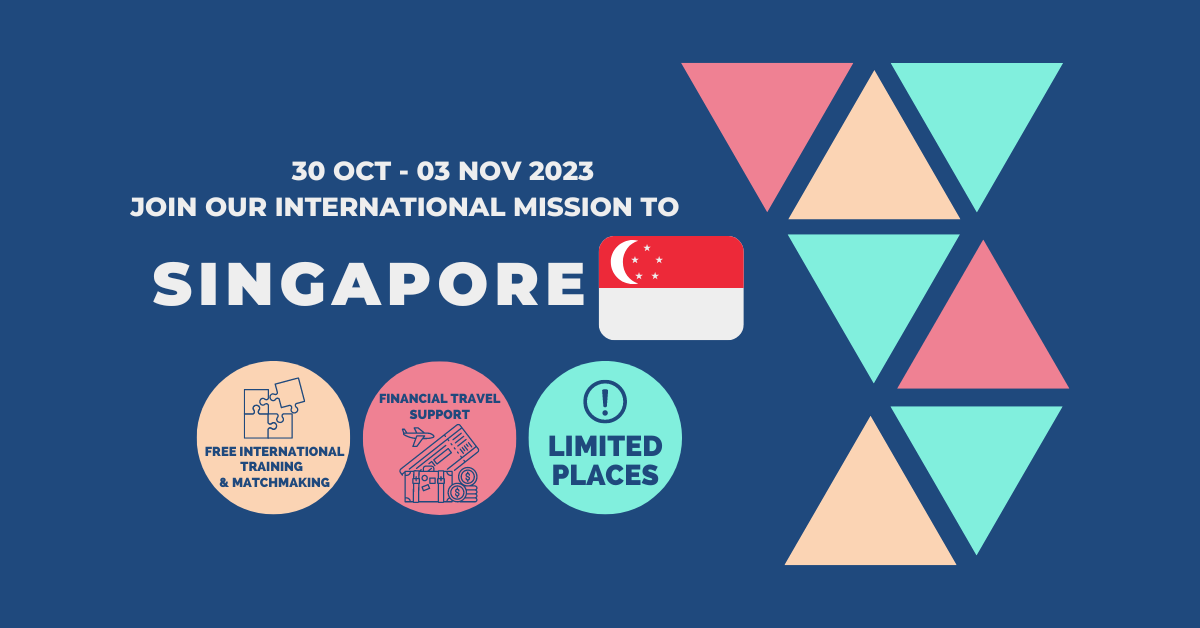 30 Oct – 03 Nov. International mission to Singapore
Are you working on food innovation? Is your company looking for opportunities and innovation collaboration abroad? Are you seeking for the right country to implement your business? Did you know that Singapore is classified in the Top 2 countries doing business and it's one of the world's most technologically advanced country?
The agri-food sector is a key priority and there is an ambition for Singapore to become an agri-food hub. Heavily dependent on import, the Singapore government has implemented the 30 by 30 Strategy, an initiative aiming to internalize 30% of food production before 2030.
Join our international mission to Singapore! Apply here
Please find more information about the application procedure in this document: Travel Voucher – Guide for Applicants.