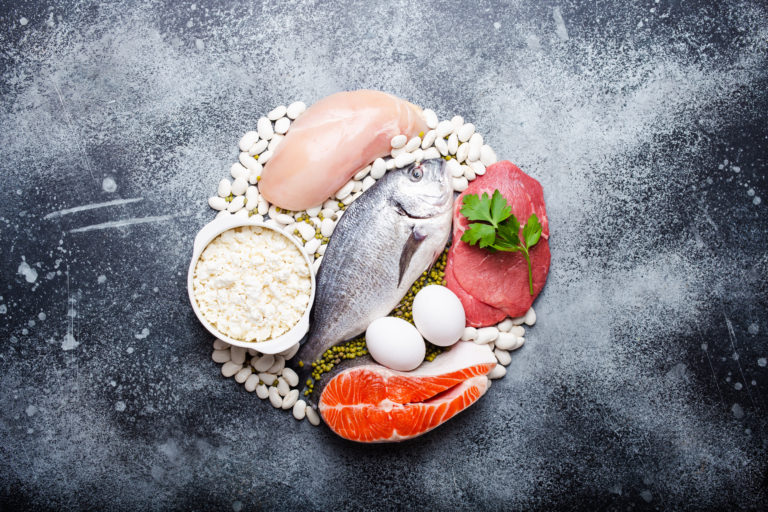 Category: News
17 February 2023
Workshop 4: The future of proteins: SCP & Cultured Meat
On 19th January we carried out the fourth online thematic workshop of Global Foodture: "The future of proteins: SCP & Cultured Meat" with the participation of more than 300 attendees.
As global population is on the rise, the need of food and especially protein-rich meals is increasing every day. But the current way of production is taking a heavy burden on our planet. More environmental production methods are being explored that take up less land, consume less water and emit less GHG. Next to plant-based proteins, research goes further looking at cell-based proteins, produced in the lab or single cell proteins, fermenting microbial organisms.
Thank you Valerie Pang (Good Food Institute APAC), Daniel de la Puente (Ctic-Cita), Stijn Boeren (Avecom), Yashaswini Balaraju (Mycovation), Hermes Sanctorum (Paleo), Yeonjoo La (TissenBioFarm), Angela Hong (Simple Planet), and Okjae Koo (Seawith) for your inputs on SCP and cultured meat.
The workshop was organised and moderated by Emma Sidgwick (Flanders'Food), Seonyoung Park (Foodpolis) and María Díaz (Food+i).
The opening was provided by Valerie Pang, Innovation Associate at The Good Food Institute, and Daniel de la Puente, R&D Project Manager at Ctic-Cita. Valerie provided insights to what is happening in the domain of alternative proteins in Singapore, the startups of its ecosystem, its landscape, and the entities supporting its development. Then Daniel introduced the initiative LIKE-A-PRO, one of the biggest ever funded project by the European Commission on alternative proteins.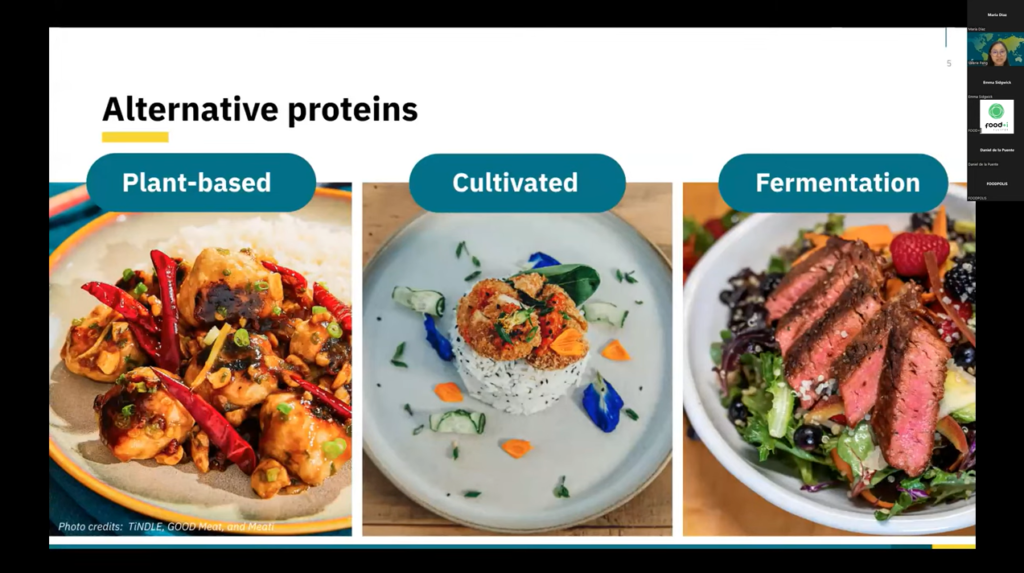 The first block of presentations was about "Fermentation derived proteins".
The first presentation was held by Stijn Boeren, CEO and owner of Avecom. The company has expertise on optimizing and steering microbial processes for two verticals: environment (water, soil and groundwater) and fermentation (SCP from residual side streams and by gas fermentation).
Then, Yashaswini Balraju, Co-CEO and Chief Product Officer of Mycovation, presented Mycelium: a super ingredient powered by Mycovation with fermentation to transform the way plant-based meat is produced.
Finally, Hermes Sanctorum, CEO of Paleo, closed the first block. Paleo is a Belgium-based company producing GMO-free bio-identical heme protein. In one sentence, Paleo uses precision fermentation to produce functional ingredients for meat and fish alternatives to create an ultimate meat & fish experience.
The second block of presentations was about "Microbial protein and cultured meat production".
This block was guided by Seonyoung Park, PR assistant manager at Foodpolis, partner of the Global Foodture network.
It started with Yeonjoo La, Chief Strategy Officer at TissenBioFarm. In TissenBioFarm they offer mass production technology of whole-cut cultured meat that has real texture and marbling made by tissue engineers.
Next, Angela Hong, Business Development Manager at Simple Planet explained how they produce cultured meat which has similar composition with the fatty acids of the actual meat.
Last but not least, Okjae Koo, CEO at Seawith, wrapped up this second block with the presentation of this Korean cultivated meat company using Seaweed based platform (scaffold and serum free media).
The online workshop was closed by María Díaz (Food+i) with the announcement of the matchmaking tool where the participants can meet the speakers of the workshop, and next workshop on 16th February: "Digital technologies uptake in order to support the future of the food System".
Are you interested in international innovation collaboration with Asian partners in the field of alternative proteins? Please visit the website for more information, and register for the online thematic workshops or online matchmaking.
Discover all the details in the full webinar below.